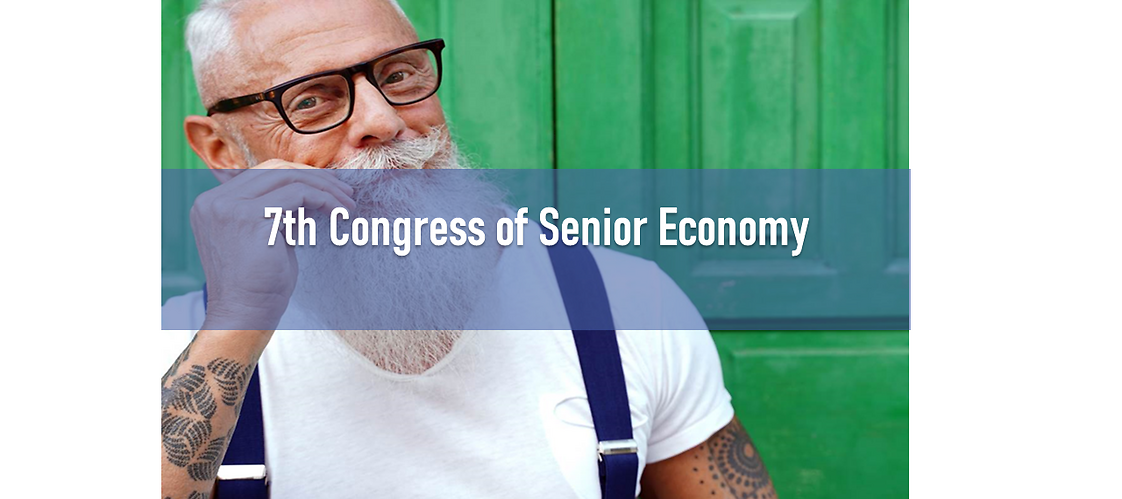 7th Congress of Senior Economy
The Office of Electronic Communications (UKE) was a partner of the 7th Congress of Senior Economy, and the event was organized by the National Institute of Senior Economy.
This year's event "Dialogue of Generations - Society - Health - Work - Consumer Market" covered many aspects of everyday life of adults, but also of younger generations, who face numerous challenges of the modern world, including the aging of the society. The Congress was addressed to business representatives and senior citizens, including the Universities of the Third Age (U3A), Commune Senior Councils, the Polish Association of Pensioners and Disabled People and non-governmental organizations. This event is not only addressed to Seniors, but to everyone aware of rights and needs of elderly consumers They constitute a very large group of customers and the increasing percentage of service recipients.
Experts discussed topics related to age inclusivity in the labour market, consumer needs and finding a place for older customers in the face of accelerating technological changes. Participants shared their knowledge, showing the profile of the 50+yo client and the needs of generations on the labour market. Age-friendly construction and housing were also discussed. A strong theme of the congress was health in the sense of three steps - prevention, diagnosis and treatment.
The initiator and host of the event is the National Institute of Senior Economy Foundation
The event took place in a hybrod mode, both on- and off.
Speakers and panellists included:
Marzena Rudnicka – President of the National Institute of Senior Economy ,
Bradley Schurman – Founder of The Super Age,
Anna Streżyńska - Former Minister of Digital Affairs, CEO of MC2 Innovations
The aging of the society means that seniors have an increasing share in the consumption of goods and services. The dynamic digitization of services makes older people vulnerable to the digital exclusion. There are several million adult people in Poland who can be effectively included in the digital world and benefit from meeting their needs with the use of technology. The effect will be improving the quality of life and limiting the phenomenon of social alienation of the elderly.
We are all consumers and should have the same access rights to services and products.
Milena Górecka from the Department of Consumer Policy led the panel on New technologies - in pursuit of change, or how to combine the development of technology with the possibilities and needs of older customers.
The following took part in the discussion:
Renata Rybarczyk - Director of the BNP Sales Support Office
Grzegorz Miś - Consumer Ombudsman in Wrocław, expert
Mateusz Walczak - Customer Experience Strategy Expert
Małgorzata Lewandowska - advocate
The use of new technologies can improve the quality of life of the elderly. How to do it safely? We invite and encourage you to take advantage of our free online courses, thanks to which you will learn the practical aspects of the Internet. You will learn how to safely use online banking, shop online or how to handle official matters without leaving your home. More information on our website J@ online - Consumer Information Center (uke.gov.pl)