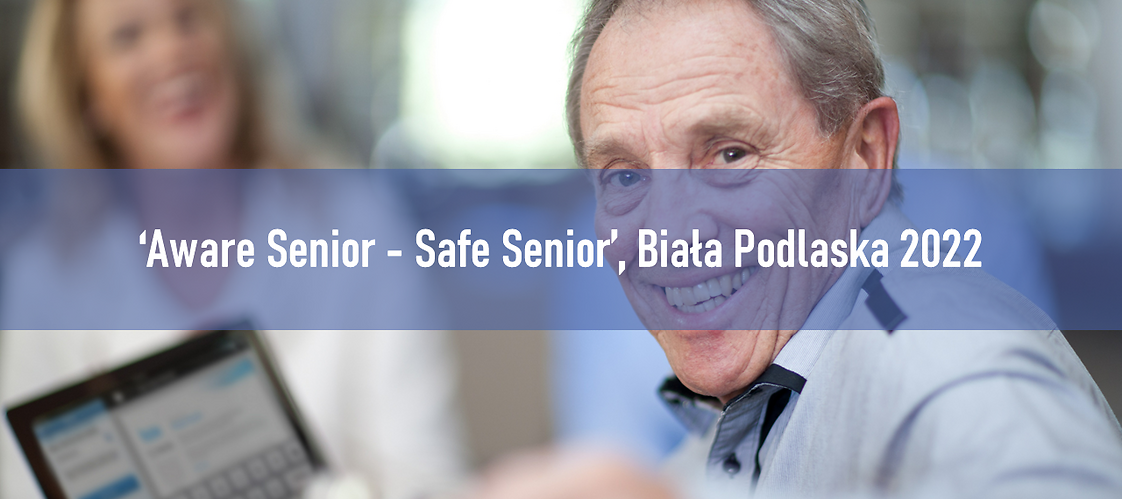 'Aware Senior - Safe Senior', Biała Podlaska 2022
On 7 December 2022, at the invitation of the Municipal Police Headquarters in Biała Podlaska, employees of the UKE Regional Brunch in Lublin took part in the stakeholders' debate 'Aware Senior - Safe Senior'.
During that event we talked about risks to which the elderly are particularly exposed and how to protect themselves against them. We raised the problem of spoofing and phishing by using telecommunications devices. In addition, due to the location of Biała Podlaska close to the border, we drew attention to border roaming.
Seniors actively participated in the debate, emphasizing the importance of education at all ages and the need of young people's support while operating the newest most advanced devices.
The debate was also mentioned in 'Panorama Lubelska':
https://lublin.tvp.pl/64963577/7-grudnia-2022-g-2130