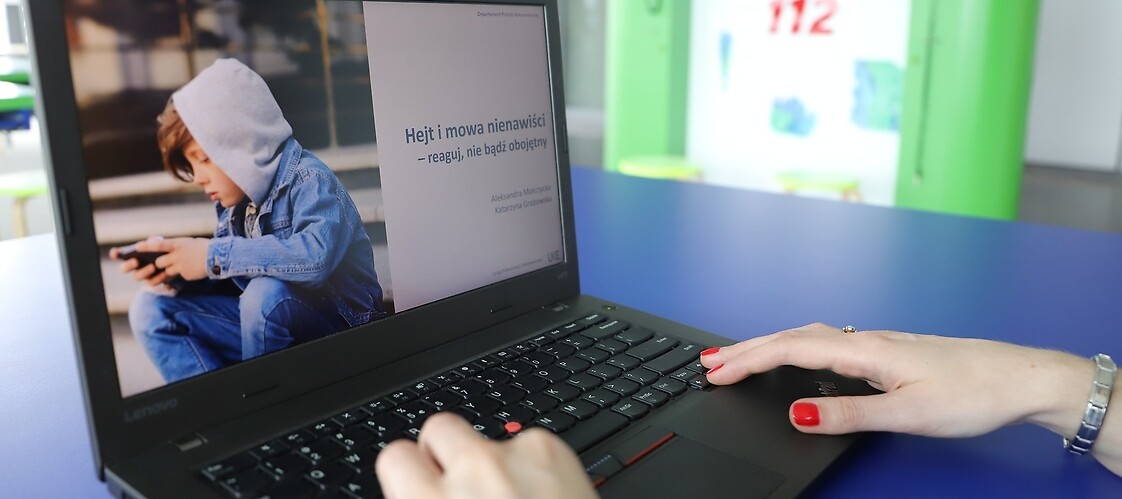 Children's Day with UKE
The dynamic digitisation processes require users of telecommunications services to build awareness on the safety of services, personal data, and filtering of information available online. Access to the Internet gives us opportunities which the older generations did not enjoy. There is a lot we gain thanks to digital development, but we need to remember about basic online safety.
A consumer survey of children and adults shows that:
97.7% of children use smartphones (with almost half of them starting at 7 to 8 years of age);
almost half of teenagers aged 10-14 who own a mobile phone always have it on them, reacting to every single ping. This may be treated as a symptom of FOMO (Fear of Missing Out), a form of social anxiety;
most children (50.8%) often encountered images, videos or comments presenting hate or constituting hate speech;
one of the greatest dangers online reported by children was contact with strangers, who might not be the people they claim to be (32.6%);
16.0% of children admitted that they or their friends sent their intimate images to other people.
Internet and online content are used and accessed by ever younger children. However, no sufficient verification mechanisms protect them against dangerous or false content. Young users themselves often publish materials, images, comments online, and initiate action or display behaviours directed against other users.
The "Banking for Children" report published by Cashless.pl in September 2021 shows that, as at the end of July 2021, the banks accounted for in the report provided services for over 600,000 various children's accounts. This confirms that minors aged 13 or above do use banking services, debit cards, and mobile apps and BLIK to make payments. Therefore, minors are also vulnerable to phishing attacks or BLIK scams.
Unfortunately, though they cope very well in the digital world and are considered members of a generation born with smartphones in their hands, adolescents forget about safety. One of UKE's priorities is to educate young users in responsible Internet usage and threat prevention. With youngsters' needs in mind, we prepared a series of webinars for the Children's Day:
Hate and hate speech – react and don't stay neutral
Sexting – is it a crime?
Fake news and disinformation – not everything is the truth
Phishing – the crime that also affect adolescents
The webinars were met with considerable interest, confirming the large demand for such educational efforts and teacher support at schools as regards cybersecurity for the youth.
Teachers signed up a record 14,000 sixth, seventh and eighth grade primary school students for our webinars. Throughout the week, we connected with over 500 classrooms from all across Poland :)
In our webinars, we underlined how significant it is to protect your privacy, use complex and secure passwords, and be cautious while sharing data and your own life on social media platforms. We pointed out that youngsters should verify privacy policies on social media platforms, manage privacy settings, keep sensitive data secret, and think about whether it is right to share everything you do in your life. We warned of sexting and sextortion, which involves sending your intimate pictures, videos, and contents – a phenomenon becoming more and more popular among adolescents.