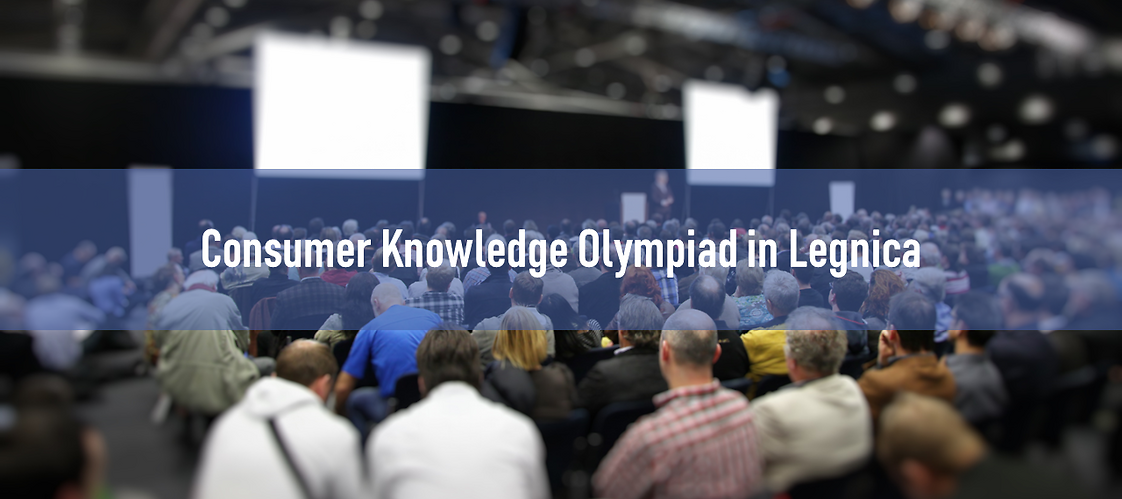 Consumer Knowledge Olympiad in Legnica
On March 15th, we celebrate World Consumer Day. On this occasion, on 1st March 2023, the First Consumer Knowledge Olympiad was held at the Center for Vocational and Continuing Education for high schools from the City of Legnica and Legnica County. The event was organised by Municipal Consumer Ombudsman Tomasz Strojek and the Civic Dialogue Center in Legnica.
Patrons of the event were the President and Starosta of Legnica, the Office of Competition and Consumer Protection, the European Consumer Centre and the Office of Electronic Communications.
Young consumers are slowly entering the market and beginning to exercise their full rights. It is important that they make informed and thoughtful decisions and realise the dangers lurking on the Internet.
Joanna Czaczkowska and Paulina Nowak from the Department of Consumer Policy introduced the Olympiad participants and invited guests to the rules of Internet safety. The youngsters were able to learn, among other things, how to shop safely online, what phishing is, and what data social networking algorithms collect about us.
Experts from the OCCP, ECK and the Financial Ombudsman also spoke about consumer rights and obligations.
After the lectures, the youngsters took part in a competition showing great commitment and extensive consumer knowledge.
Full coverage of the conference can be found at:
Olimpiada Wiedzy Konsumenckiej_Legnica Nasze Miasto