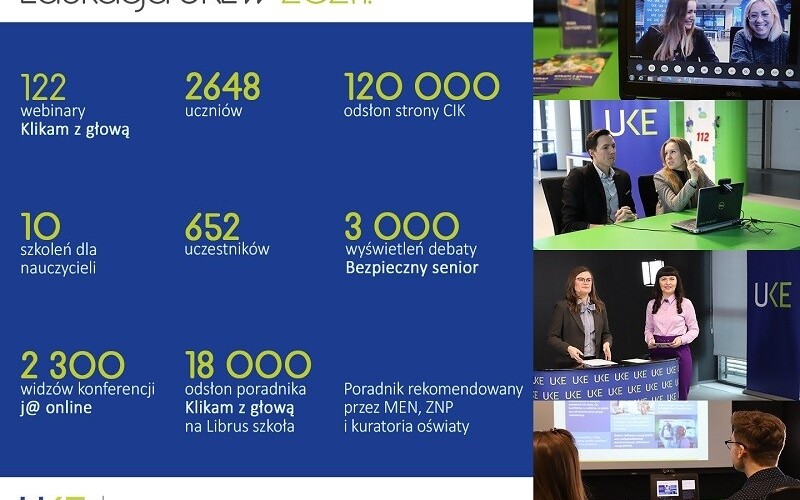 Educational activities in 2021
A very active 4 months of educational activities are behind us. We are glad that our webinars, trainings, speeches, films and materials were so popular.
We would like to thank the schools and teachers who took part in the webinars, as well as the Ministry of Education and Sciences, the Polish Teachers' Union and education authorities who recommended our guide, I click sensibly. We also thank the partners of our conference "j@ online – safe on the web": the financial Ombudsman, the Office of Competition and Consumer Protection, the Police, Wrocław University of Science and Technology and Głos Seniora.
We also thank the colleagues from the Delegations involved in educational projects.
There are new challenges ahead of us. Stay tuned to cik.uke.gov.pl and our social media, because colleagues from the Unit of Education and Information Campaigns are not slowing down 