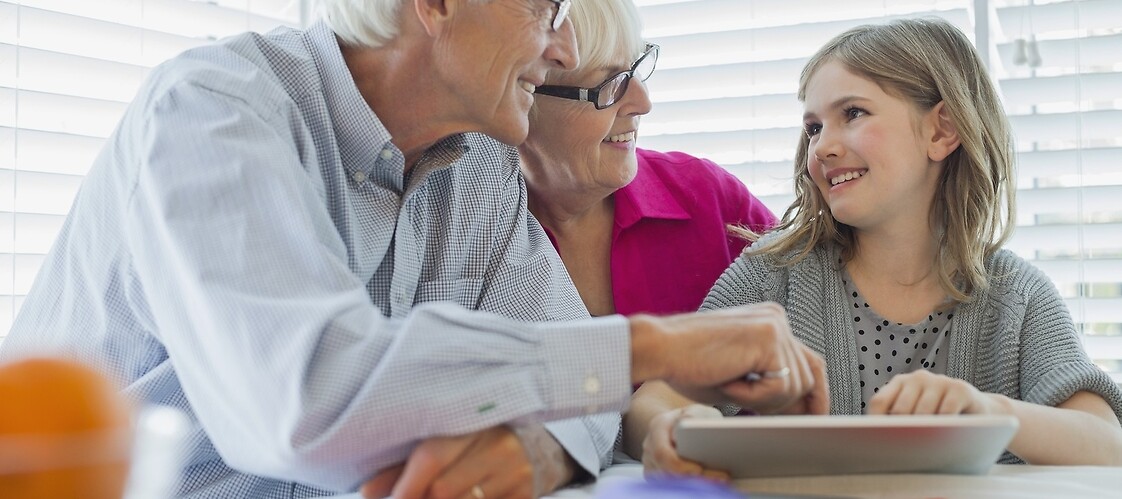 Grandma and Grandpa's Day
Today we are celebrating Grandma's Day and tomorrow is Grandpa's Day. On this occasion, we wish Grandmothers and Grandfathers a lot of health, energy and a smile.
As UKE, we care about the rights of Seniors on the telecommunications services market. It is elderly people who are most often victims of dishonest sales representatives of operators. As part of the "I know what I sign" campaign, we explain what to do in order not to be cheated. So far, over 30 thousand consumers have participated in our lectures.
The main goal of our activities is to raise awareness of the rights and obligations of consumers resulting from contracts for the provision of telecommunications services.
During the meetings, we talk about what to look for when concluding a contract at home, when we can withdraw from it, how to pursue claims. We make people aware of what to pay attention to when talking to a consultant. We explain the differences between termination and withdrawal, as well as roaming and international connections. We explain how to avoid high fees for SMS Premium Rate services. We also draw attention to the phishing scam, in which criminals pretend to be another person or institution in order to obtain confidential information.
Age does not have to be an obstacle to an active life. As UKE, we encourage Seniors to improve their digital competences and use the opportunities offered by new technologies.
The UKE survey of consumers 60+ shows that 92% of people over 60 years of age declare that they use mobile phones. 46% of elderly people using mobile phone services use instant messaging. The most popular messengers among this group of respondents are Messenger and WhatsApp.
About a quarter of the surveyed elderly people admitted that they do not know how to use the Internet or do not have the equipment to use it. In the case of seniors, the main fear of using the Internet is the possibility of falling victim to fraud, losing data and password, or entering a site where there may be malicious programs and viruses.
We hope to meet Seniors soon and as part of the new edition of our educational campaign. More information coming soon.