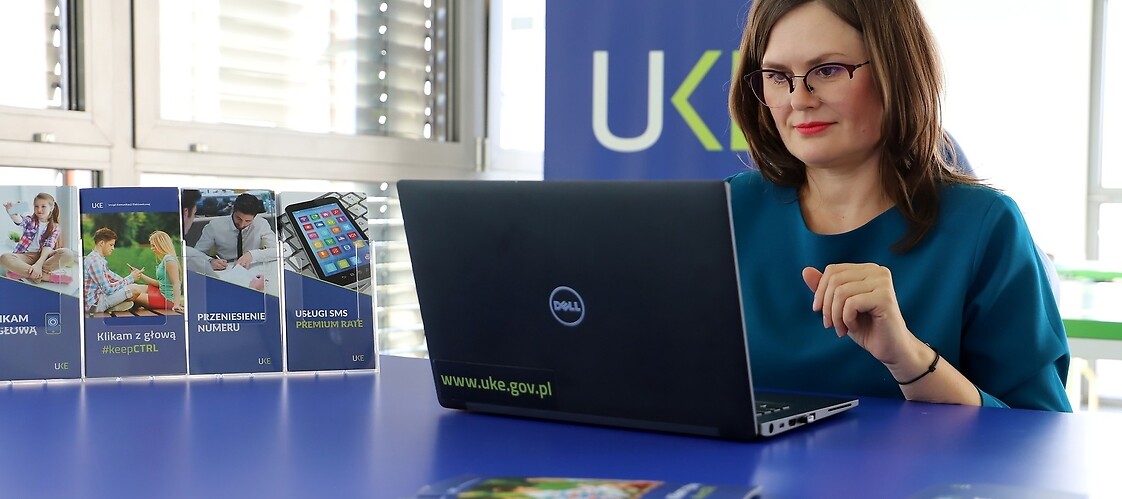 Internet Governance Forum 2020
This year, the IGF Internet Governance Forum takes place virtually.
In Poland, as in many other countries around the world, the pandemic has shown how important it is not only to develop technology, but also digital competences among the society. Working and learning remotely showed deficiencies in the infrastructure. The digital exclusion of some students and insufficient digital skills of many teachers and parents also turned out to be a serious problem. The necessity to work and learn remotely proved that shaping digital competences is crucial, not only for the youngest users of cyberspace.
As part of the discussion panel The importance of digital skills amid the COVID-19 pandemic, Dorota Grudzień - Barbachowska, director of the Consumer Policy Department, spoke about the needs of the market and UKE's activities regarding broadly understood cybersecurity and the development of digital competences among various social groups.