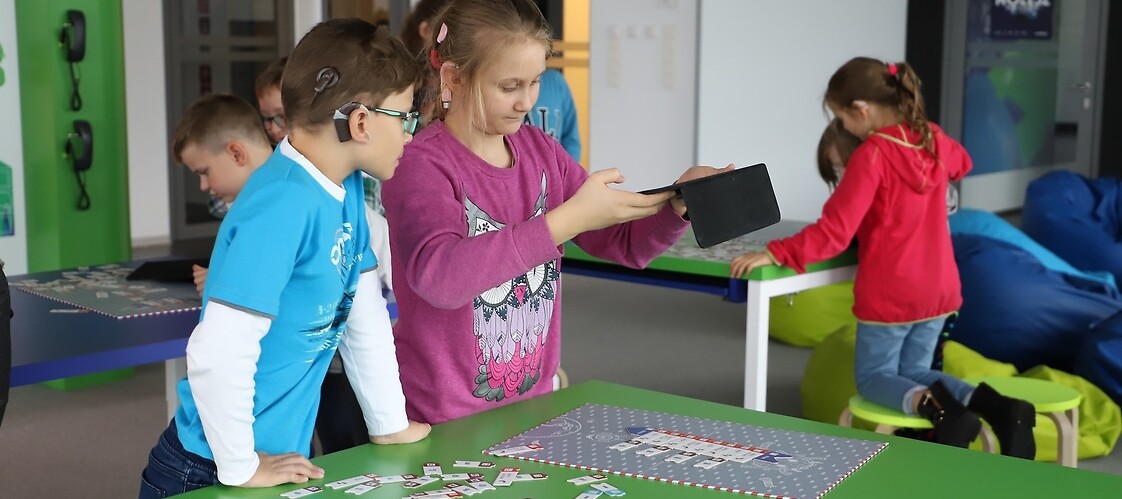 Programming as part of the 7th Festival of Culture Without Barriers "YOU CAN"
The Culture Without Barriers Festival is an event which is integrating the Polish society and raising awareness of the needs of people who are excluded from the ordinary everyday socio-cultural life. For the second time UKE joined the institutions which, as part of CWBF, organized classes and shows for hearing impaired and deaf children.
We organized workshops at UKE premises on the basics of programming attended by pupils from the Special School and Education Centre for Hearing Impaired Children No 15 in Warsaw. Young programmers helped an alien Scottie move around the boards and perform different tasks. At the end they learned interesting things related to the development of telecommunications and post. We conducted classes in Polish and in the Polish Sign Language.