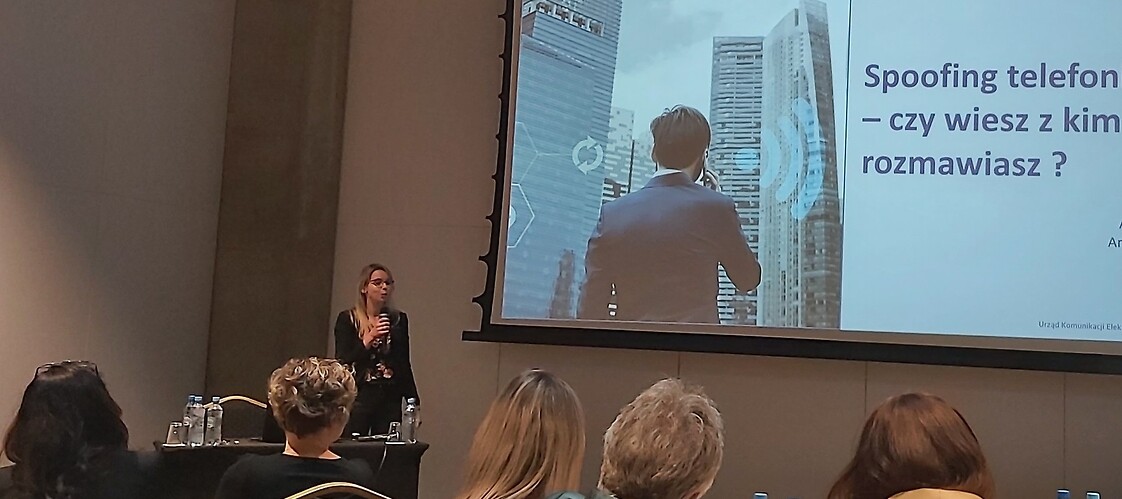 Scam calls – savings on the line
UKE experts from the Lublin Regional Branch took part in a conference organised as part of the "Fałszywy telefon – zagrożone oszczędności" ("Scam Calls – Savings on the Line") project in Janów Podlaski. The project is coordinated by the Regional Police Headquarters in Rzeszów, partnered by the Regional Police Headquarters in Lublin, Regional Police Headquarters in Białystok, Regional Police Headquarters in Gorzów Wielkopolski and Regional Police Headquarters in Olsztyn.
The primary objective of the project is to spread knowledge on the specific nature of "grandchild scams", among other things by organising education and information campaigns and holding meetings with senior citizens.
We talked about the specific nature of phishing, spoofing attacks, and unfair market practices. Together with the Police, the Office of Competition and Consumer Protection (UOKiK), the Consumer Ombudsman, as well as representatives of the banks and consumers, we identified threats and discussed preventive solutions and ways to effectively help our clients. The meeting in Janów Podlaski was a platform for consumer-supporting institutions to exchange experiences.