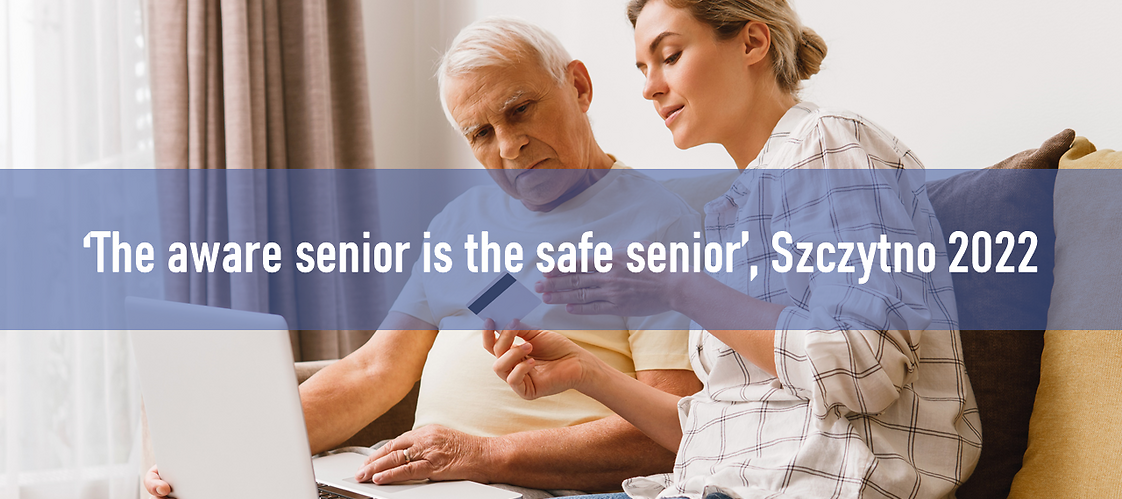 'The aware senior is the safe senior', Szczytno 2022
On 14 December 2022 the public debate was held in Szczytno: 'The aware senior is the safe senior'. Debate was organized by the Association 'Nasza Szczycieńska Ziemia' ('Our Szczytno Land'). Among invited guests there were experts and representatives of, among others, the Warmińsko-Mazurskie Voivodeship Office, the Office of Electronic Communications, the Poviat Police Station in Szczytno and the Health Care Institution.
UKE was represented by Mrs. Joanna Olszewska, Chief Specialist in the Consumer Affairs Department in the UKE Regional Brunch in Olsztyn. The event was broadcast live. The broadcast is available at the following websites: 'Tygodnik Szczytno Nasza Szczycieńska Ziemia' www.ropps.wmcn.pl
The honorary patronage over the debate was taken by Mr. Artur Chojecki - Voivode of Warmia and Mazury, whereas the media patronage by 'Tygodnik Szczytno'.
The subject discussed during the meeting was: 'cybersecurity, activation and counteracting the technological exclusion of seniors'.
Link to the debate:
https://www.facebook.com/nszmazury/videos/%C5%9Bwiadomy-senior-to-bezpieczny-senior/841526623845827