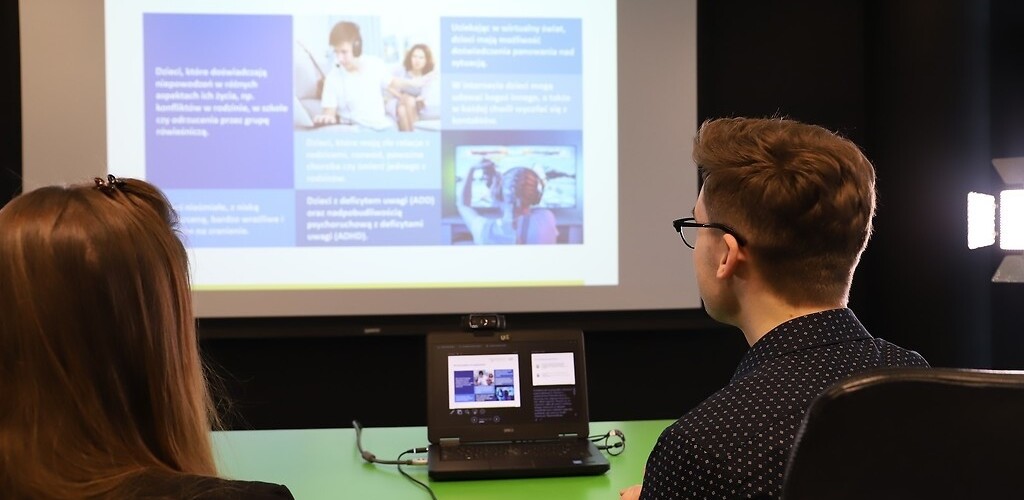 The first webinars for teachers are behind us
This year, on February 9, for the 18th time in many countries around the world, we will celebrate Safer Internet Day (SID). It is an initiative of the European Commission aimed at drawing attention to the issues of safe use of the Internet by children and young people.
On this occasion, on February 3rd and 4th, we organized two webinars for teachers:
1. Heat and hate speech. How to react to the behavior of children and adolescents.
2. Internet and gaming addiction. Causes, symptoms, effects.
During the meetings, we introduced the participants to the risks that children and young people may encounter when using the Internet. We presented good practices on responsible online behavior and the use of modern technologies that you can share with your students. We also discussed the problems of gaming and Internet addiction, what to watch out for, and where teachers and parents can seek help and support.
Nearly 60 teachers participated in the webinars. We also have a set of workshops scheduled for February 10 and 11. Due to the large number of applications, we are planning further meetings in the first half of March. More details will be available soon. We invite you to visit our website cik.uke.gov.pl and our Facebook profile.