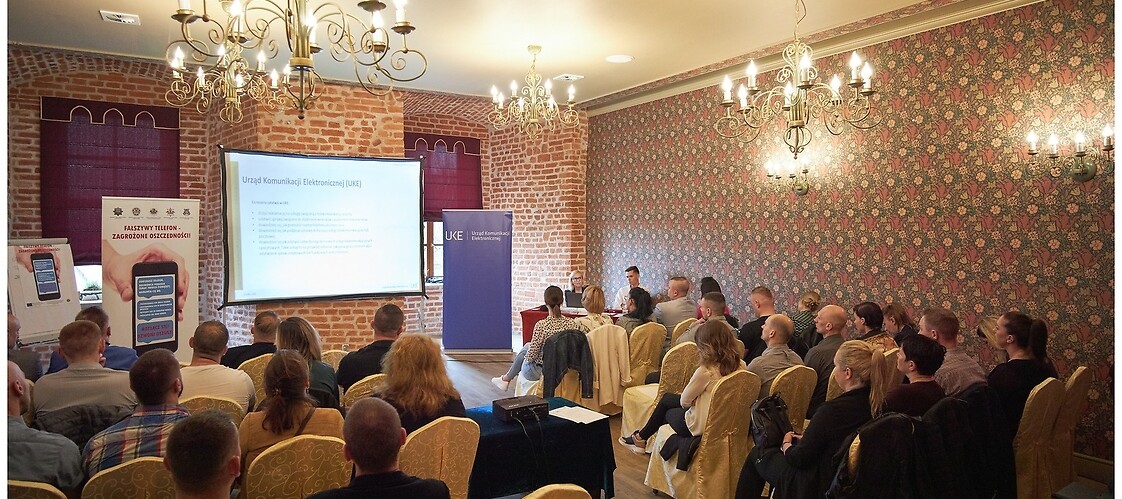 Training for the Police in Ryn
On 1 June 2022, Joanna Olszewska and Sławomir Kaliski – employees of UKE's Olsztyn Regional Branch – took part as speakers in a training session for Police officers of the Warmia and Mazury province, organised in Ryn, as part of the "Fałszywy Telefon - zagrożone oszczędności" ("Scam Calls – Savings on the Line") project.
Invited by insp. Edward Szydłowski, Deputy Head of the Regional Police Headquarters in Olsztyn, UKE experts gave a presentation on "Threats in Electronic Communication – Senior Citizen Education."
Around 50 officers from Warmia and Mazury took part in the session, in which they learned which dangers the elderly should be particularly warned about, and how to protect oneself against such threats as phishing, caller spoofing or grandchild scams.