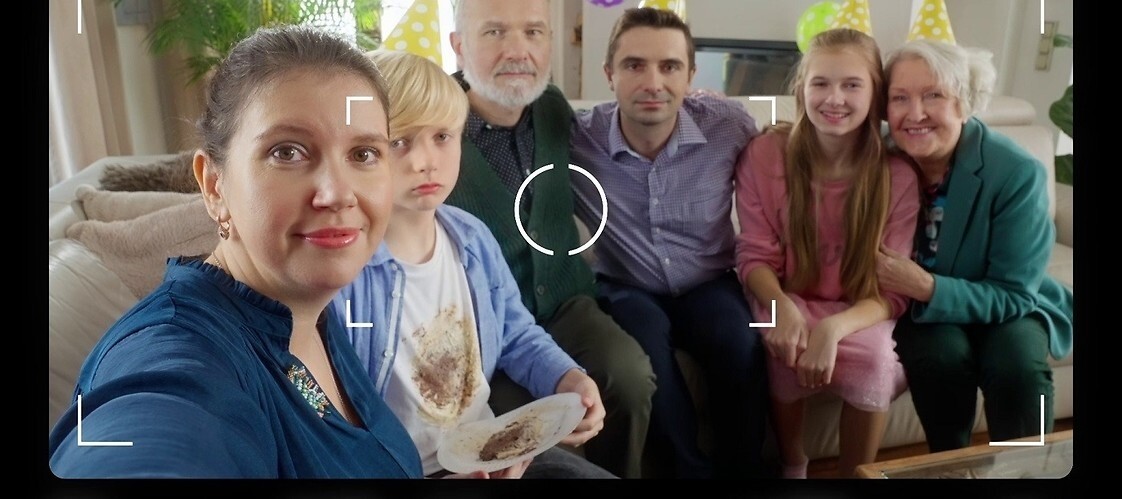 An image of a child in exchange for likes. What is sharenting?
Every day, new photos and videos appear on social media. No surprise, that is the purpose of social networking sites. To share what we do, where we are, who we spend time with. As adults, we are responsible for the content we post. We also know that we have the right to request that our image not be published or used if we do not wish to do so.
What about children?
Most of us these days find out about new family members from Facebook or Instagram. No one is surprised anymore, ultrasound pictures are eagerly liked, congratulations appear in the comment section and other nice messages are received. No one is thinking about the fact that this is the first digital footprint of a human being who has not yet been born, but is already online.
The phenomenon of sharing images of children in online spaces is called sharenting. This is not something new that has been created in recent days or months. However, with the rise of social media and the ability to monetize content through it, the problem is on the rise and is a real threat. According to a guide for parents published in 2020 by NASK, about 40% of parents in Poland share photos. According to the statistic provided, that's about 72 photos and 24 videos per year. The Children and Parents Consumer Survey 2021, commissioned by UKE, found that only 26.7% of parents and 23.2% of children surveyed are familiar with the concept of sharenting.
It is worth remembering that the privacy of the child is determined by the parents. Under current law, children under the age of 13 cannot make their own decisions.
So, since this phenomenon is not prohibited by law in any way, could it be dangerous? It turns out it could, and on multiple levels. Let's start with children themselves. By posting an image, we may expose children to cyberbullying, such as hate. Peers may find childhood photos on the family's profile as a "joke", download them and share them, or even worse, rearrange them so that they mock their peer. It is important to know that once the material is available on the Internet, we may lose control over it. Someone can download it and use it for their own purposes.
Serious consideration should be given to whether the Internet is a good place to post half-naked photographs of the youngest members of the family, for example as a souvenir of a visit to the beach during the vacations. The footage we upload shows scenes from our children's lives. We share where they spend their time, what kindergarten or school they go to, etc. Unfortunately, this is also important information for people who would like to harm our children in any way.
If you are the child's parent or guardian, ask the child if he or she agrees to share the photo or recording. Do this in consultation with the other parent as well
and let's not use children to gain popularity. For younger children who are not yet aware of the consequences of being online, educate them and make sure the accounts they use are safe.
For security reasons, it is a good idea to configure the privacy settings on your profile accordingly. Photos should not be visible to all users. We can choose to let our family or close friends have access to them.
Sharenting is not prohibited, nor is it a crime, however, let's remember that as a result of adding an adorable photo of our child, they may face consequences even years from now.
Learn more about sharenting at our free webinar Sharenting and Child Image Protection on 16 February at 4:00 pm.
You can sign up for the webinar here. You're invited – the number of available spots is limited!