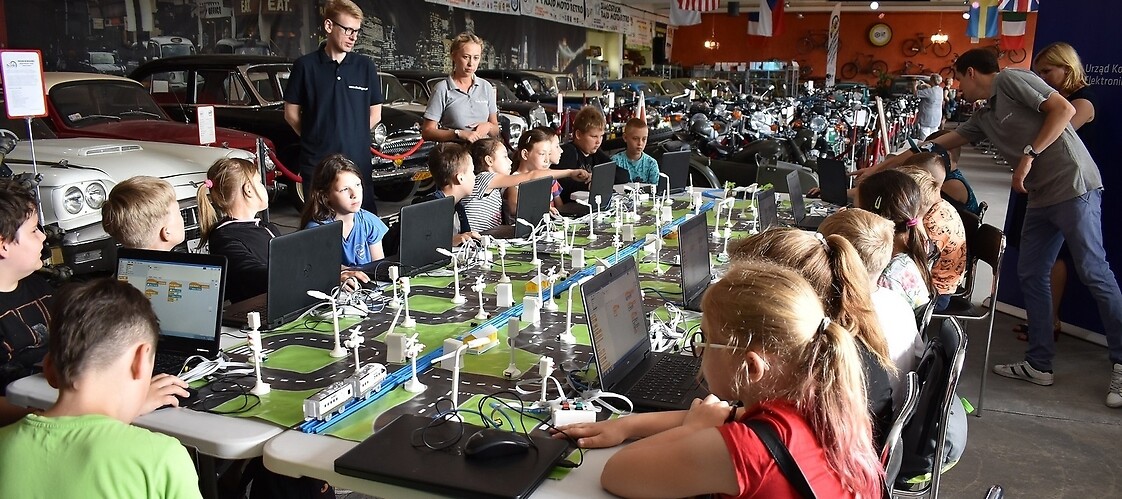 Coding at the Automotive and Technology Museum in Bialystok
Last Friday, our "Code with UKE" campaign reached a unique place in Podlasie - the Automotive and Technology Museum in Bialystok. It was established on the initiative of the Association of Enthusiasts of the Old Motorization and Technology "Moto Retro".
There are not only valuable motorcycles and cars, but also antique bicycles, exhibits related to old public transport, railways and fire service, as well as military exhibits, antique radios, TV and communication equipment.
Pupils from 'The 42nd Infantry Regiment' Elementary School No 9. in Bialystok programmed the Smart City in the vicinity of luxury cars for the elite, such as the American Packard 120 from 1941 or the Soviet Volga M-21 from 1956. Our Polish classics from FSO were also beautifully presented: Syrena, Polish Fiat 126p and 125p and the police car on the basis of Polonez, as well as Fire Brigade car Żuk.