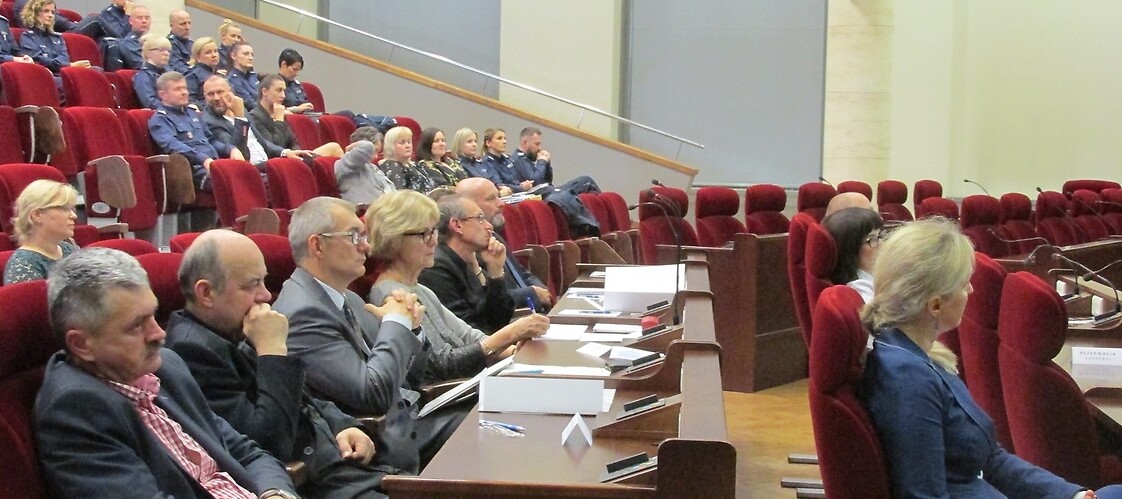 Conference on the safety of seniors
UKE's representatives took part in the conference concerning seniors' safety in Podkarpackie Voivodeship (Subcarpathia).
This interinstitutional conference held by the Prevention Department of Voivodeship Police
in Rzeszów and the Regional Centre for Social Policy in Rzeszów was addressed to representatives
of institutions serving and helping seniors in Podkarpackie Voivodeship. The UKE representatives introduced participants to the risks that older people may face on the telecommunications market and actions taken by the Office of Electronic Communications in this matter, for example the campaign "I know what I'm signing".
If you are interested in organizing a meeting of your senior community with our team please send a form: http://cik.uke.gov.pl/edukacjatop/wiem-co-podpisuje/zgloszenie-podpisuje/ or simply call our Office.