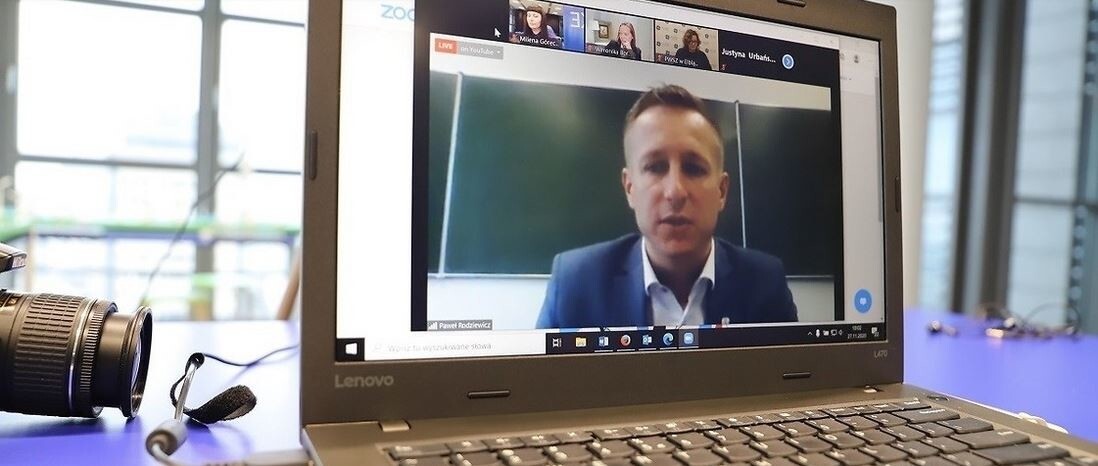 Consumer rights in the time of the COVID-19 epidemic and the ITU Forum for Europe
During an online conference organized by PWSZ Elbląg and the Municipal Consumer Ombudsman in Elbląg, we talked about the rights and obligations of consumers in the era of the Covid-19 epidemic.
When most of the economy has been hit by the crisis, some industries have developed at an impressive pace. The e-commerce market benefited from the pandemic. The number of accounts opened without leaving home or cashless transactions has increased. More and more clients also take care of their official matters using a trusted profile.
Unfortunately, the coronavirus pandemic has shown more and more creative ways of phishing electronic banking login details, extorting BLIK or taking over login details to a social network.
Colleagues from the Consumer Policy Department - Milena Górecka, Joanna Dubel and Arkadiusz Michałowski spoke today about how to safely use services and protect oneself from phishing.
Today, the ITU Forum for Europe on protecting children online was also held.
Participants of this year's edition of the event discussed issues related to the safety of children and young people in cyberspace.
Ewa Domańska, within the National approaches towards COP: Case studies and first experiences in roll-out of the COP guidelines and related materials session, presented the experiences of UKE regarding the educational campaign.