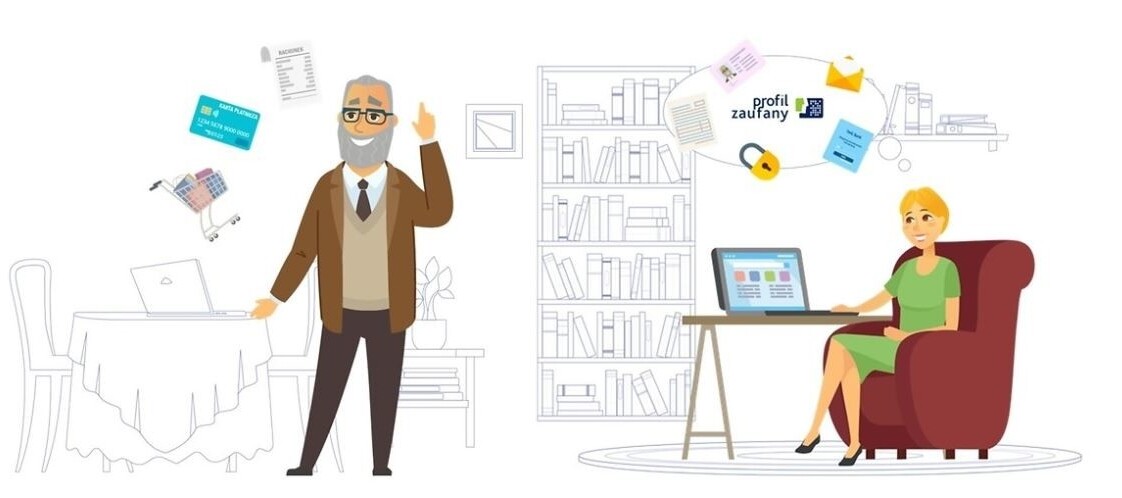 Free courses for consumers
We have prepared 3 interactive, FREE online courses to help you learn the practical side of the Internet. You will learn how to safely use online banking, shop on the Internet or deal with official matters without leaving your home.
Each course starts with a short, non-binding test which will check your knowledge before starting the training. Next, you will learn about a given topic in an interesting way, by exploring many examples and solving problems in individual modules. Finally, we will display the test again - if you solve it, we will give you a free UKE Certificate confirming that you have completed the course. After completing the course, you will know how to safely use online services that make your life easier.
Our courses show in an accessible, illustrative way that banking, online shopping or e-government is not difficult - no matter how old you are or how confident you feel about the Internet. Just go through the training to learn about the benefits of the web and what to look out for in order not to fall into the traps of online fraudsters. Join us!