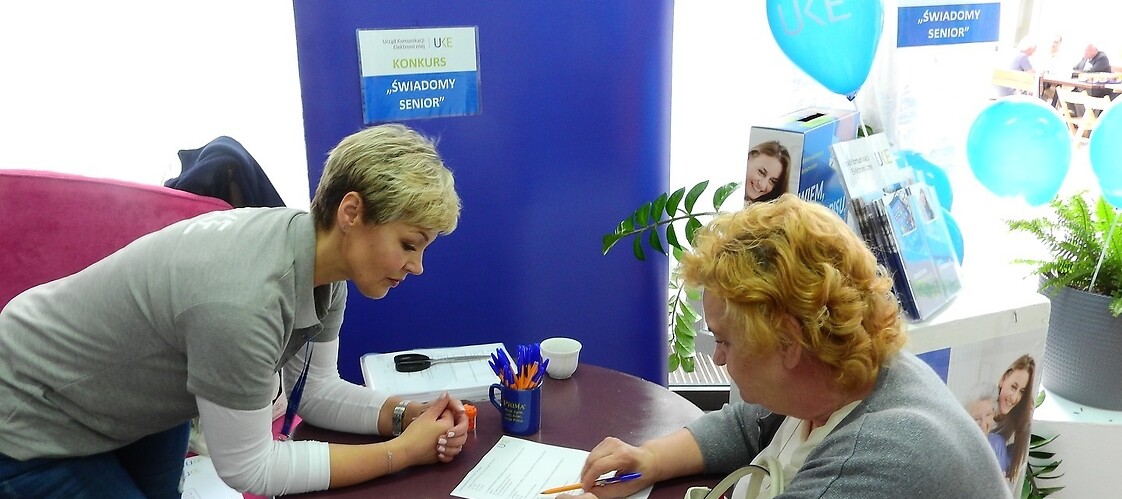 In the prime of life - a picnic for seniors
24 May was a very intense day for UKE Regional Branch in Lublin. Its representatives participated in two events. The first one was a picnic for seniors "In the prime of life", organized by the Club of the Golden Age, the Cultural Centre in Hrubieszów and the Municipal Public Library. The second event was the 8th Aloud Reading Marathon.
Children from the "Lekturynki" Book Club at the Municipal Public Library in Hrubieszów together with the members of the "Golden Age" Club at the Hrubieszów Cultural Centre explored the basics of coding. At the same time, an intergenerational thread of understanding developed. A common goal in the form of performing a specific task is what favours the search for agreement, regardless of age.
Moreover, at the UKE information stand, seniors were able to test their knowledge during the "Conscious Senior" competition. In addition, they broadened their horizons in the scope of secure conclusion of telecommunications contracts and consumer rights. Seniors enthusiastically participated in the classes.