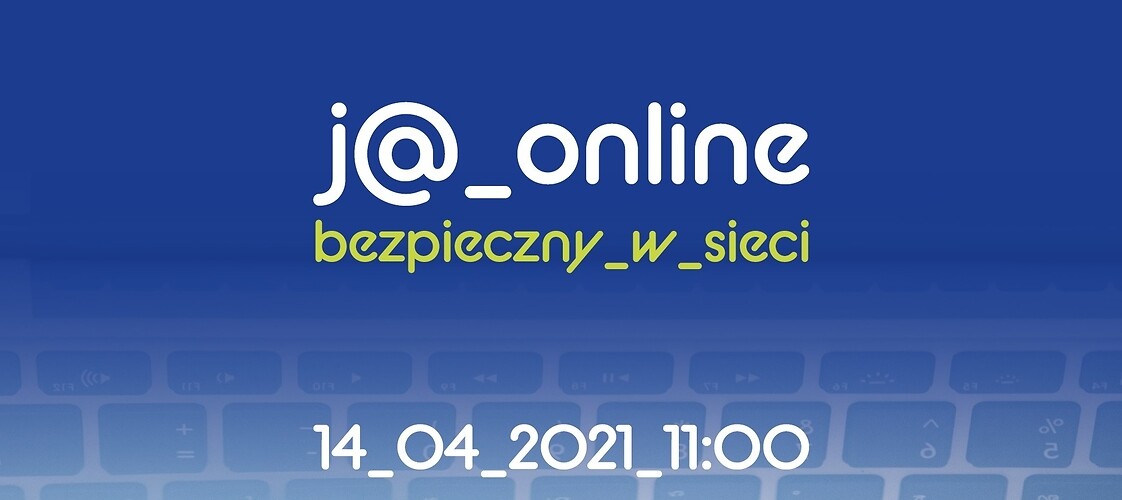 J@ online conference – safe on the web
On Wednesday, with an on-line conference, we inaugurated a new UKE campaign – j@ online. As part of it, we will show the benefits of the practical web sites – electronic banking, online shopping and e-offices. At the same time, we will make people aware of the dangers that may befall us on the Internet. We will show you how to be safe online and how not to get caught in the trap of Internet criminals.
We talked about it during a conference broadcast on the UKE profile on YouTube and Facebook. The assumptions of the new campaign were presented by the President of UKE, Jacek Oko and the Director of the Department of Consumer Policy – Dorota Grudzień-Barbachowska. Milena Górecka – Head of the Unit of Education and Information Campaigns – talked to the invited experts about the threats lurking for novice Internet users, traps in the network called "dark patterns", unauthorized payment transactions, ways to fight cybercriminals and protect children and seniors on the Internet.
We would like to thank our speakers for their essential knowledge and everyone who was with us live on YouTube and Facebook! The recording of the conference can still be viewed HERE. Follow our website – more materials will be available soon as part of the j@ online campaign!