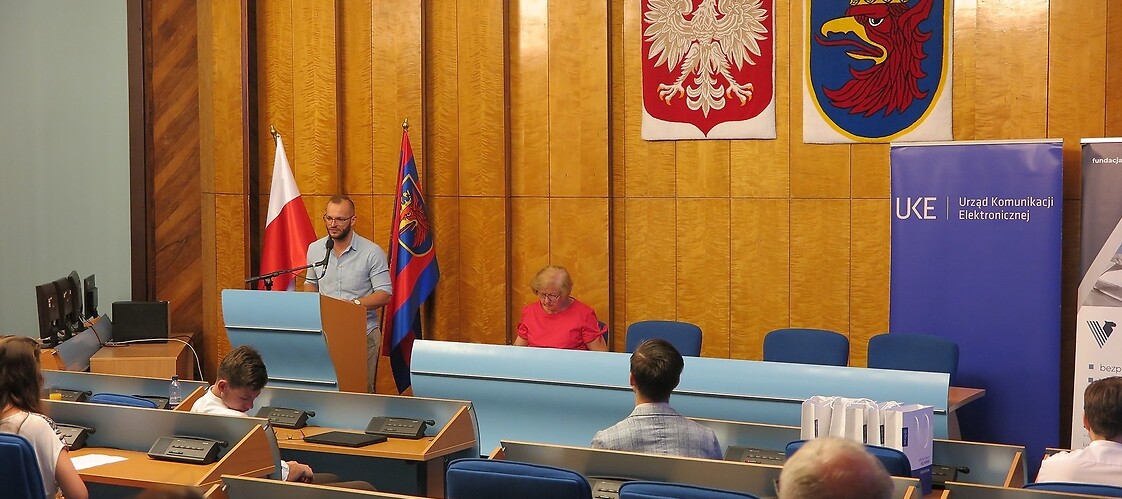 Meeting with consumer ombudsmen in Szczecin
On 29 June 2019 an information meeting on currency loans and corporate bonds for consumer ombudsmen was held in the City Hall of Szczecin.
Representatives of the Regional Branch of the Office of Electronic Communications in Szczecin were also invited to the meeting to discuss current consumer issues in the area of telecommunications. UKE was represented by Jacek Jarocki and Paweł Kupczak.
In their interventions our colleagues touched upon recent amendments to the Telecommunications Act, complaint handling procedures and also described the activities of UKE with regard to alternative dispute resolution.