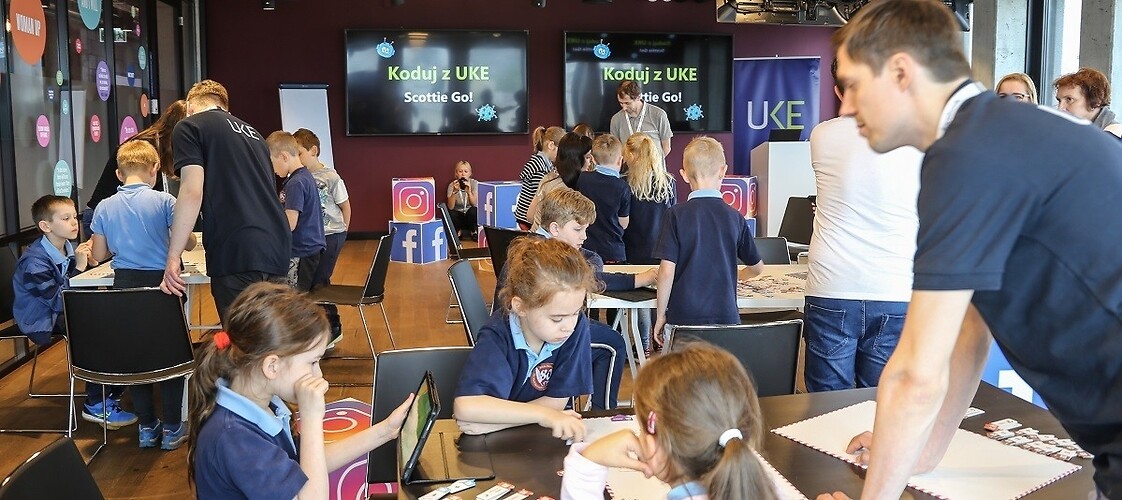 The space from Facebook belonged to us!
Everyone knows what social media is, even if they do not use it. Today, together with pupils of the II and IV grades of Maria Kownacka Elementary School No. 80 in Warsaw we visited an unusual place - Space from Facebook.
Surrounded by Facebook and Instagram cubes, as well as creative slogans, the participants of the workshops successfully dealt together with subsequent tasks and helped Scotti to reach the goal.
The pupils will remember the exploration of the basics of programming combined with an extraordinary photo session for a long time. Thank you for your participation and a mutual adventure!