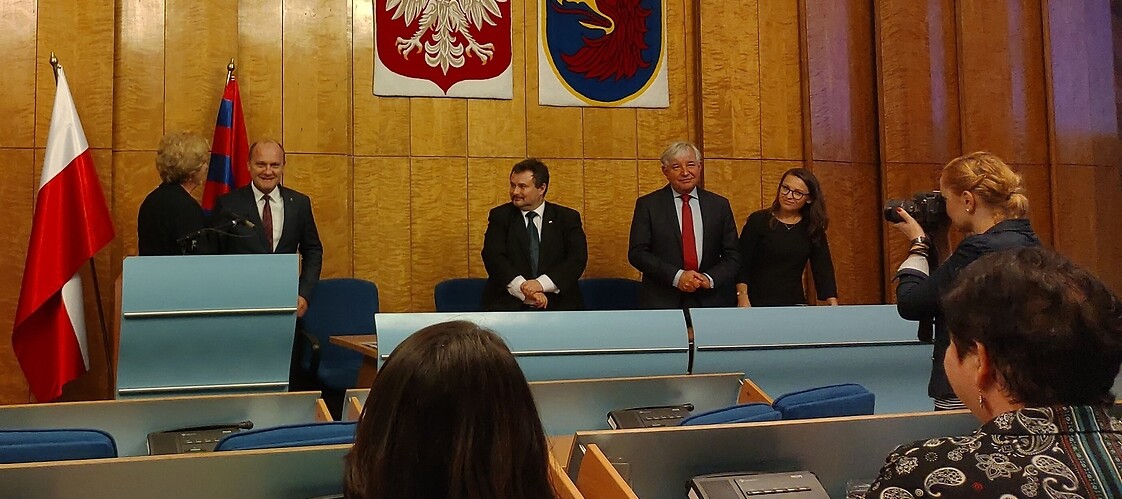 UKE at the conference in Szczecin
On October 24, 2019, a conference was held in the Session Room of the Szczecin City Hall to celebrate the twentieth anniversary of the Municipal Consumer Ombudsman in Szczecin.
The conference was attended by, among others, President of UOKiK Mr Marek Niechciał, Director of the Branch Office of UOKiK in Gdańsk Mr Roman Jarząbek, Chairwoman of the National Council of Consumer Ombudsmen, Ms. Małgorzata Rothert.
The Office of Electronic Communications was represented by Ms Natalia Dworaczyk, Director of the UKE Regional Branch in Szczecin and Mr Jacek Jarocki, Head of the Consumer Affairs Unit of the UKE Regional Branch in Szczecin.
In their speeches, the conference participants emphasized that a consumer, as undoubtedly the weaker element of the market, requires support from consumers' protection institutions.
During the meeting, 20 years of the activity of Consumer Ombudsmen were summarized and plans for the functioning of this institution were discussed.