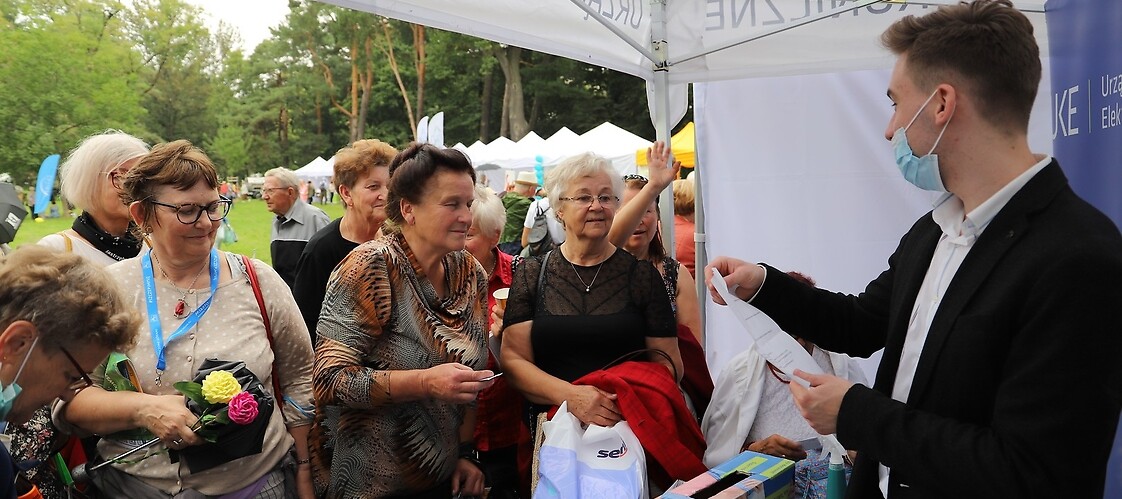 UKE at the International Senioralia Festival
On Thursday, we returned to Kraków to participate in another edition of International Senioralia organised by Głos Seniora. The participants were keen to test their knowledge of telecommunications by taking part in a knowledge test at the UKE stand. We answered dozens of questions on safe use of the Internet. Our educators gave a lecture on phishing, which attracted a lot of interest.
The pandemic has caused an increasing number of seniors to use online services. A great opportunity to check if we are doing this safely are the new free courses available on our website.