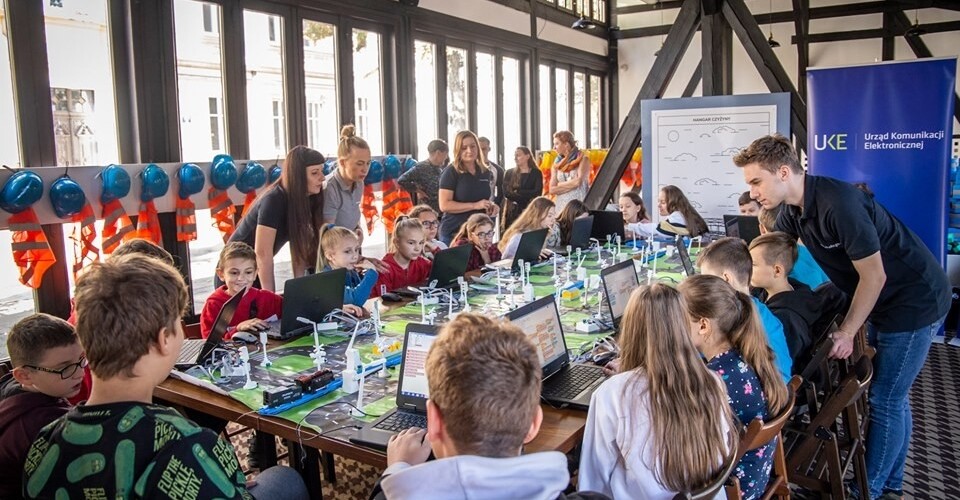 We are programming at at the Museum of Municipal Engineering in Krakow
At the end of the European Code Week, we conducted workshops on the basics of programming using the Smart City at the Museum of Municipal Engineering in Kraków. The Museum is located in the Depot of Święty Wawrzyniec. It is a unique depot complex documenting the development of public transport, starting from a horse tram to buses.
The participants viewed the exhibition "Attention! The enemy is eavesdropping. Cryptography yesterday and today." They learned what numeric stations are, what music and spies have in common, how encryption devices influenced history, and how the famous Enigma works.
The pupils had a unique opportunity to see antique telecommunications devices (telegraph, telephone, radio), which were used by the army, secret services and or democratic opposition. These devices often changed the course of history.